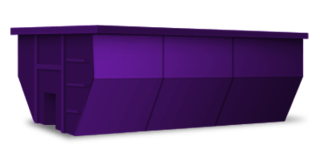 Dimensions
12'L x 7'6"W x 5'H
Included Tonnage
2 included
Additional Days
:
$20/day
Extra Weight
:
$55/ton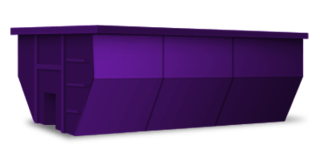 Dimensions
14'L x 7'6"W x 5'H
Included Tonnage
3 included
Additional Days
:
$20/day
Extra Weight
:
$55/ton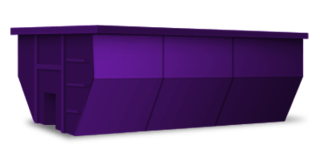 Dimensions
14'L x 7'5"W x 3'H
Included Tonnage
1 included
Additional Days
:
$20/day
Extra Weight
:
$55/ton
Choosing Your Dumpster Rental from Box on the Spot
When it comes to tackling any project, having the right tools at your disposal is crucial. Box on the Spot offers a wide range of dumpster rental sizes to suit various projects, ensuring that you're equipped with the perfect solution for your waste management requirements. Our dumpster rental sizes include everything from compact 10-yard options to larger 20-yard containers, ensuring we can accommodate projects of all sizes, whether residential, commercial, or industrial.
Why Choose Box on the Spot Dumpster Rentals?
Convenience: We know your time is valuable. Our hassle-free online booking system allows you to secure your dumpster rental in just a few clicks. No need to wait on hold or deal with complicated booking procedures.
Prompt Delivery and Pickup: With our prompt services, you can expect your chosen dumpster to be delivered to your location on time and picked up promptly when you're done. We understand that efficient waste removal is essential to keep your project on track.
Affordability: Quality dumpster rentals shouldn't break the bank. Our transparent pricing and competitive rates ensure that you get the best value for your money.
Expertise: Our team consists of waste management experts who are always ready to provide you with personalized recommendations based on your project's requirements. From choosing the right dumpster size to understanding local regulations, we're here to assist you every step of the way.
Reliable Dumpster Rental Services
When you choose Box on the Spot, you're opting for reliability. Our dependable dumpster rental services guarantee timely delivery and pickup of the chosen dumpster. You can count on us to keep your project on schedule by managing waste efficiently. We take the time to understand exactly where you want your dumpster placed so you can use it at your convenience. When you are done with it, we'll be back around to pick it up.
When deadlines are looming, reliability is non-negotiable. Our dumpster rental services are built on a foundation of reliability and punctuality. You can trust us to deliver your chosen dumpster on time and retrieve it promptly when you're finished. With us by your side, you can focus on your project without worrying about waste management logistics.
Call Box on the Spot Today!
When it comes to efficient, affordable, and eco-conscious dumpster rentals, look no further than Box on the Spot. Our commitment to providing the perfect dumpster size for every project, coupled with our reliable and friendly waste management solutions, ensures that your waste disposal needs are met with excellence. Whether you're tackling a home renovation, a construction project, or a simple cleanup, our team of experts is here to guide you every step of the way.
Experience the convenience of online booking and peace of mind with reliable service. Contact Box on the Spot today at 616-889-9288 for all your dumpster rental needs – your clean and organized space is just a call away!
As you embark on your next project, remember that choosing the right dumpster rental provider can make all the difference. At Box on the Spot, we take pride in being more than just a service; we're your partners in effective waste management. Our extensive range of dumpster sizes ensures we have the perfect container for any job, from small-scale cleanups to large construction endeavors. Our commitment to affordability means you can focus on your project without overspending on waste disposal. Book your dumpster rental now!